Mini scrunchies truly are an everyday essential for all hair types. These skinny alternatives are a perfect crossover of hair ties and scrunchies. With the softness and gentleness of scrunchies and the convenient size of hair ties, mini scrunchies are quickly becoming the latest trend.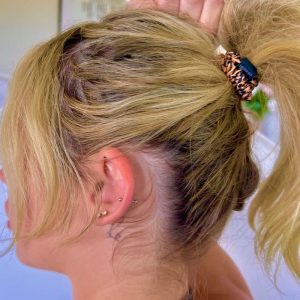 Mini, skinny or thin?
These scrunchies go by many names. Apart from standard differences in thickness, length and amount of ruching, these names typically are referring to the same type of hair tie/scrunchie crossover.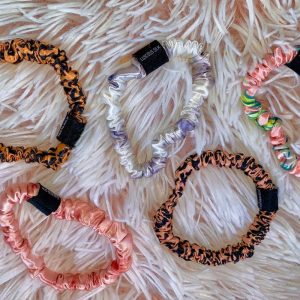 Bonus:
Wearing scrunchies on your wrist is both convenient and looks fashionable, but the worst is when the scrunchie gets in the way of everyday activities! These mini alternatives are a great way to add a little spice to your look while offering you a convenient solution WITHOUT getting in thew way of your day to day activities.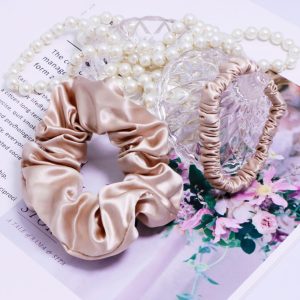 Ready to kickstart your collection of mini scrunchies? Luscious Silk has you covered!
Not quite ready to get into this trend? Luscious Silk has a line of traditional scrunchies perfect for you!