Pictured: Silky Satin Bonnet: Reversible, Adjustable, & Double Lined
Vegan silk has been popping up everywhere lately! Vegans can now enjoy the silky soft benefits without the use of animal products.
What is vegan silk?
Vegan silk is a non-animal alternative to traditional silk. Vegan silk is often made from satin. It can also be a blend of materials to create the ultimate silky experience. The vegan silk world is ever evolving and has lots of room for creativity. Since vegan silk is a relatively new concept, designers are constantly coming up with new ways t0 make vegan silk.
What is traditional silk?
Silk is a fiber formed from proteins made by silkworms. Despite their common name, silkworms are not actually worms, but caterpillars.
Originating in China, people have practiced silk production for thousands of years. Highly prized for its softness, insulating properties and strength, silk is a natural animal product and therefore quite expensive.
Making it requires monitoring and feeding the silkworms constantly. A lot of effort results in a surprisingly small amount of thread.
Pros of vegan silk:
vegan silk is a non-animal product
vegan silk is cruelty-free
it does not require raising and tending to the worms, being cheaper to make
if made correctly, vegan silk can be just as soft as traditional silk
vegan silk helps your hair to retain natural moisture and softness
vegan silk provides your hair with soft and gentle protection (this is why so many

sleep bonnets for curly hair

are made of vegan silk)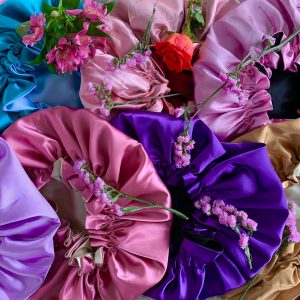 Pros of traditional silk:
silk is breathable, meaning that it has a cooling feeling against your skin (this is why silk pillowcases are loved)
 silk helps your hair and skin to retain natural moisture and softness
silk is a natural, soft and breathable material that can prevent skin dryness, rashes and acne.
silk is skin-friendly and hypoallergenic. The natural silk fibres reduce the gathering of dust and bacteria on your silk items (such as silk pillowcases, silk bonnets, etc).
silk has natural temperature regulating properties of silk fibre, making sleeping on your silk pillowcase warm in winter and cooling in summer (this is why sleeping on silk pillowcases  can improve overall sleep quality).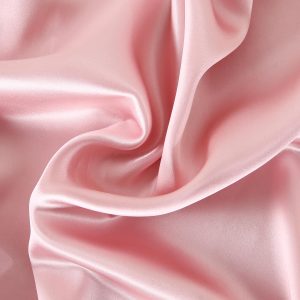 For those who DON'T follow a vegan lifestyle: which is better?
The better option depends on the product itself. If you are after a pillowcase, then traditional silk offers more benefits for your skin and for sleeping. If you are after a sleep bonnet, both vegan and traditional silk will likely leave you with very similar results.
Start comparing and find your favourites today!